Flour Mill Plant Manufacturers Considerations
How to choose a flour mill plant manufacturer?
When considering flour mill plant manufacturers the buyer must look at each of the plant manufacturers capabilities in producing machinery that is well-designed and manufactured for wheat milling and corn milling. The buyer should look at a flour mill plant manufacturers overall engineering A to Z capabilities and capacity. If a flour mill plant manufacturers capabilities doesn't include the engineering and machinery to get the job done then the flour mill plant manufacturers ability to fulfill your order will be in jeopardy.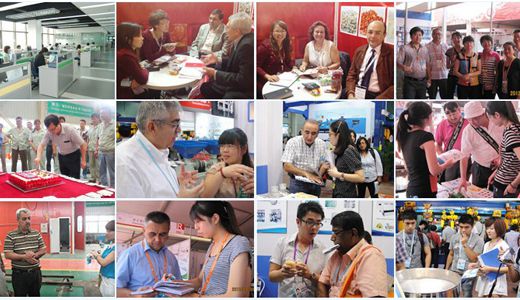 Henan Kingman Mechanical & Electrical Complete Plant Co.,Ltd (KMEC) is a well recognized worldwide, turn-key project designer for flour mill plant. As a leader in flour mill plant manufacturers of equipment we make sure to engineer our rollers to last the longest and do the most efficient job of producing great flour. When milling equipment isn't working to the utmost precision, you can count on that flour mill plant manufacturers production levels and quality to drop. This is why it's important when you are searching for flour mill plant manufacturers that you take a look at KMEC.
Quality that a good manufacturer should have
With proper engineering a corn or wheat mill will be of highest qulity and produce the best product possible. The milling machines we produce can create flour for any purposes including the production of bread, crackers, cookies, cereals, cakes, and any product that required milled wheat or milled corn to produce.
Manufacturers who can not only produce the milling machinery for wheat or corn, but also are flour mill plant manufacturers who understand the entire wheat and corn milling process are manufacturers who can produce a machine that will not only improve the quality of your end-product, but will also improve your bottom line! All flour mill plant manufacturers should have the engineering capabilities that we creat the best flour mills. We specializes in the production of wheat and corn milling machines and has the engineering experience needed to complete your custom requests for milling machinery.
Start with KMEC today!
Finally, when considering how you are going to set up your wheat and/or corn milling operations, look at Henan Kingman Mechanical & Electrical Complete Plant Co.,Ltd as a source for the highest quality production-ready equipment for your flour mill. Whether you want to produce whole wheat flour, white flour, corn flour or other wheat or corn milling byproducts that can be utilized in finished products, you want to make sure that your machinery is the best it can possibly be. Make sure your machinery is of the highest possible standard and quality engineered to create value for your corn or wheat milling operations.
   SEND ENQUIRY
We receive enquiries in English, Español (Spanish), Русский язык (Russian), Français (French) and العربية (Arabic). Our professional team will reply to you within one business day. Please feel FREE to contact us!