Do You Want To Build Flour Milling Machinery Processing Line?
Recently, there are many customers who consult the flour milling machinery, the first question many people asked is that what preparation is needed before starting flour mill process.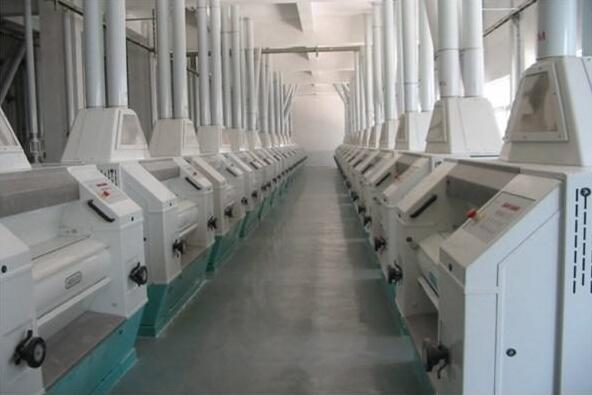 Finished Flour Milling Machinery Line
Do You Want To Setup Flour Milling Machinery Processing Line?
It is no doubt that the development momentum of the mill flour mill has been very good in the past few years indeed, and many people want to join this industry. Generally speaking, if you want to start a flour milling business plan, the machinery manufacturers will advise you to build a flour milling machinery production line to improve production efficiency and facilitate production. Additionally, some of the equipment in a production line is optional, which is determined by the customer's production needs and process, so the production line and equipment should be determined before quoting. But what preparatory work do we need to do in the process of production line construction? (Related article: mini flour mill plant cost)

Preparation before Building Flour Milling Machinery Processing Line
The recommendations for a -milled flour mill line include many things that require preparation, three of the more important of which are.
Flour milling process. Different raw materials require different flour mill building design, you had better know more about the milling process based on your raw material. The suppliers or manufacturers will talk it with you, when you finding the reliable flour milling machinery company.
Output requirements. Milled flour production units are generally higher, usually need to establish a production line to produce equipment capacity. In the early stage of the establishment of production lines, we need to do a good estimate of the capacity of mill flour machinery, to prevent capacity shortages, affecting the expected expansion of production capacity. At the same time do not blindly expand production, resulting in a waste of resources.(Realted article:10ton wheat flour milling machine for sale)
Investment budget. The mill flour machinery production line input costs are relatively large, you need to consider the needs of various aspects, good cost estimates, so as to increase the production efficiency.

Some of Our Plant Setup around the World
HOT Sale flour milling machinery processing line offered by flour milling machinery manufacturer or supplier - Guide on process of flour milling production and How to start flour milling business with limited cost in Tanzania, Egypt, Morocco, Ghana, South Korea, etc. If you want to know the cost of building a flour milling line or the price of the flour milling machinery, you can contact us for free.
   SEND ENQUIRY
We receive enquiries in English, Español (Spanish), Русский язык (Russian), Français (French) and العربية (Arabic). Our professional team will reply to you within one business day. Please feel FREE to contact us!