Starting Wheat Flour Processing Plant for Investment
We have talked about various mini flour mill plant many times. Today, we will discuss the production process of starting a large wheat flour processing plant. To make high quality wheat flour with low cost and time, you must follow some rules.

ABC Machinery is a professional flour mill equipment manufacturer and supplier. We offer the service of customizing wheat flour process design, equipment distribution and factory building contribution to fit your investment requirements and the market trends. You can feel free to contact us for the investing cost and equipment price list!
Main Process of Wheat Flour Processing Plant
For the investors who want to get high returns in the wheat flour production industry, the important thing is how to make the process more efficient but with low cost. Now, let's have a look at the main wheat processing steps.
Wheat Pretreatment Process
The first process of wheat flour milling is to thoroughly clean the wheat. Because there are impurities mixed in the wheat, such as small stones, rocks, seeds or other materials. and the wheat mixed with impurities may damage the wheat flour processing machine, thus increasing the maintenance cost.
When the cleaned wheat enters the flour milling machine, it uses extrusion and shearing of the flour mill equipment to change the wheat size and shape. (Read more: small wheat milling machine>>)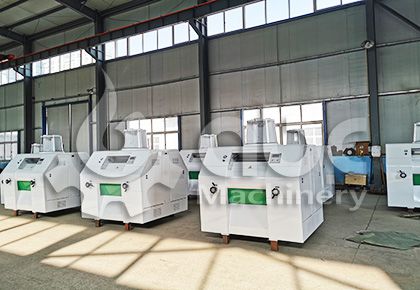 Bying Wheat Flour Processing Machine at Low Cost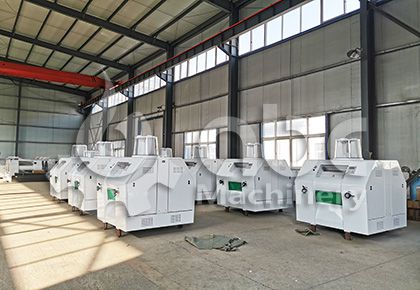 Factory Price Wheat Flour Processing Machine
We have flour mill machines for sale with different production capacity, you can choose the suitable one to fit your production requirement. Also you can equip two more wheat flour mills.
Wheat Flour Screening Process
Different grades of wheat flour are discharged from the flour mill machine to the screening process. In this process, they are classified according to protein content and use. Until now, the wheat flour process is finished for the most part.
Wheat Flour Packing Process
Now comes the final stage of the wheat flour processing plant, packing. We equip fully automatic flour packing machine with weighing to save time and increase the efficiency of the entire production.
Buy a factory price wheat flour processing plant from a flour milling machinery manufacturer or supplier, learn to process high quality wheat flour, get FREE guidance to setup wheat flour processing plant projects for business in Kirghizia, Pakistan, Ukraine, Romania, Kenya, Ethiopia etc. at low cost. Contact us now!

Best Wheat Flour Mill Machine Supplier for Investment
This large wheat flour processing plant is mainly used for the investors who want to invest in the wheat flour making industry. Meanwhile, choosing the suitable wheat flour making equipment manufacturer or supplier is very important. (Related article: flour mill factory design>>)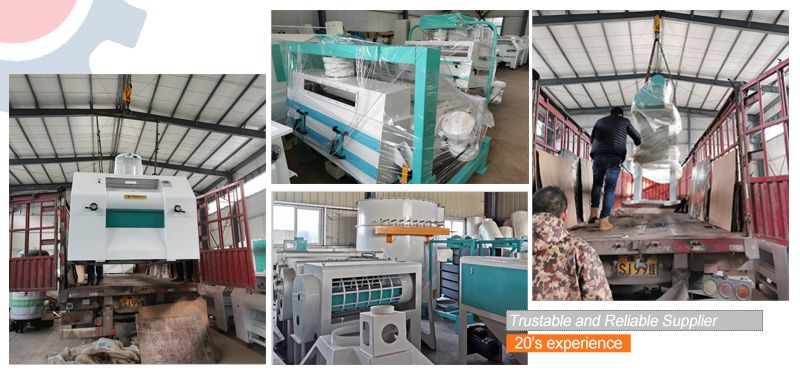 Cuztmized Wheat Flour Making Plant Is Delivering
Successful Wheat Flour Processing Line around the World
ABC Machinery is the perfect choice for anyone to check after a satisfactory flour mill. ABC Machinery may not be able to offer you the cost-effective flour making machinery on the market, but also guarantee the quality of our flour mills and attentive after-sales service. Since they entered the industry decades ago, the quality of their products has won the hearts of many users, often leading to recommended sales. Don't hesitate to contact us for your investment, we will give you the best service!
   SEND ENQUIRY
We receive enquiries in English, Español (Spanish), Русский язык (Russian), Français (French) and العربية (Arabic). Our professional team will reply to you within one business day. Please feel FREE to contact us!