Automatic Packing Machine
Automatic flour packing machine system has the functions of automatic weighing, automatic bagging, automatic filling, automatic sending package, automatic sealing, etc. It is also designed for granular materials in chemical, feed, grain, seed industries. It has the following advantages such as waterproof, dustproof, and better man-machine interface, automatic fault diagnosis, safety protection, convenient adjustment and maintenance.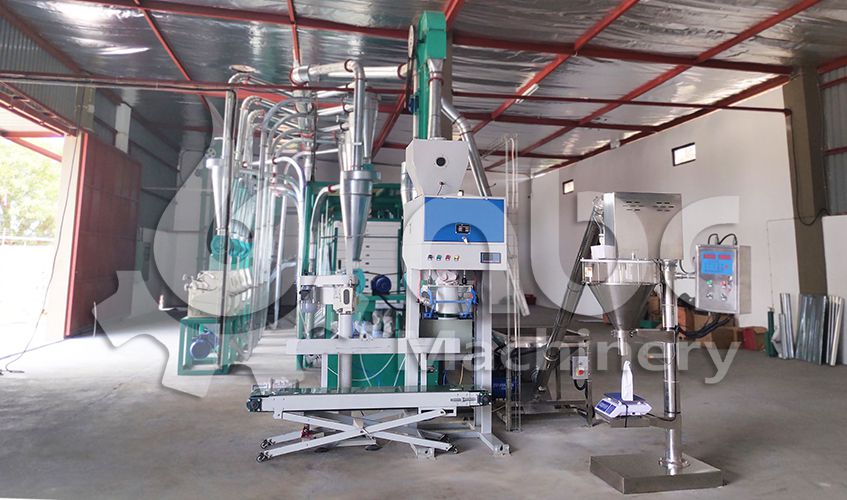 Flour Packing Machine for Wheat Milling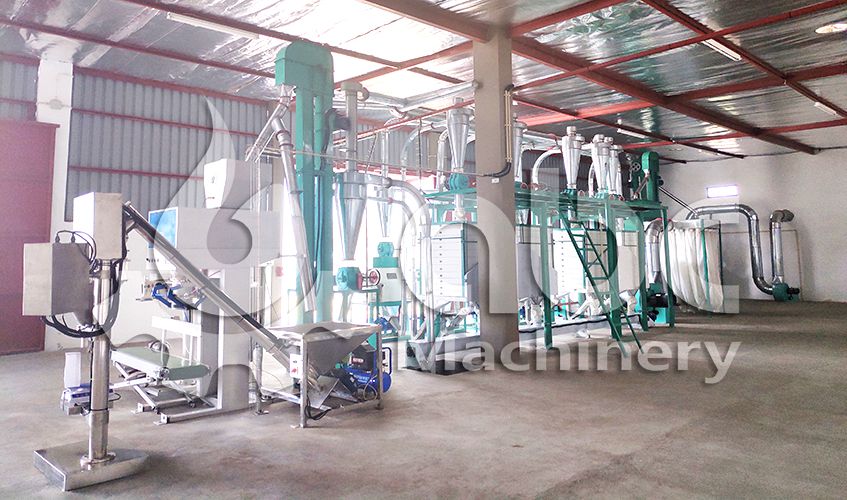 Wheat Flour Packing Machine for Flour Business
Flour Packing Machine Data
Model
Packing specification
Packing speed
Power
Air pressure
Machine Size
DCS10
1-10kg/bag
3-4bags/min
2.2kw
0.4-0.65MPa
2000*800*2500mm
DCS25
20-25kg/bag
DCS50
50kg/bag
This flour packaging machine is widely used in the production of wheat flour milling and corn/wheat flour grinding. It is suitable for wheat grinders factories and other grain milling lines. Here are some articles about choosing the flour packing machine that may be of interest to you.
Flour Packaging Machine Feature
Lifting bag institutions to improve the speed and stability;

Adapting to the poor quality of packing bags, and reducing the production cost;

The automatic fault diagnosis, safety protection, convenient adjustment and maintenance .

Packing weight: 10 ,20 kg

Packing speed: 3-5 packages/minute (according to the character of packaging materials and packaging weight);

Power supply: AC380V, 50HZ;
Automatic Flour Packing Machine in Flour Production Plant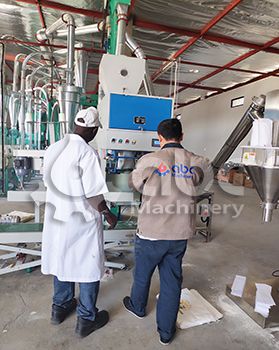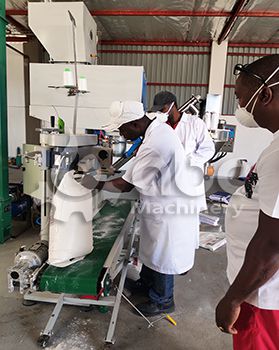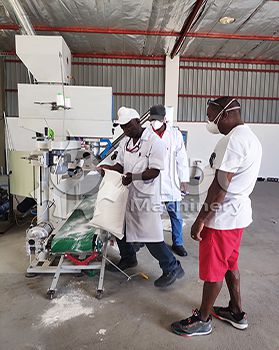 Flour Packing Machine in Our Flour Milling Plant
ABC Machinery has decades of experience in the flour processing equipment industry and can provide wheat scavengers, flour machines, flour packing machines and various supporting machinery. We can provide perfect pre-sales and after-sales services for your turnkey flour processing projects! Send us an inquiry and you can get a quick answer within one working day!
What Other Functions Can a Packing Machine Be Used for?
Packing materials: flour, feed stuff, rice, corn, beans and other granular materials.
Best Grain Flour Packing Machine for You
When buying the grain flour making machinery, many people may feel confused with the varied type including fully automatic type, hemi-automatic type and packing machine with weighing. Different types have different prices, driving different quality.
When you are looking for the packaging machine for your lfour production, it first should be suitable for your grain flour production process.

As one of the auxiliary equipment in the flour processing line, the packing machine quality is also important, influencing the efficiency of the whole flour making factory. From an economic point of view, it is wise to choose the best quality flour packaging machine within the budget.
Buy flour processing equipment and flour packaging machine from ABC Machinery to start your wheat flour or corn flour processing factory, learn to process grain flour and build high quality grain flour production lines in Kirghizia, Pakistan, Ukraine, Romania, Kenya, Ethiopia etc. at low cost.
SEND ENQUIRY
We receive enquiries in English, Español (Spanish), Русский язык (Russian), Français (French) and العربية (Arabic). Our professional team will reply to you within one business day. Please feel FREE to contact us!