The Cost of Building a Corn Flour Mill Factory
When talking about building corn flour mill factory, there are two important factors that the customer consider more, one is the machinery quality, and the other one is corn flour mill factory price.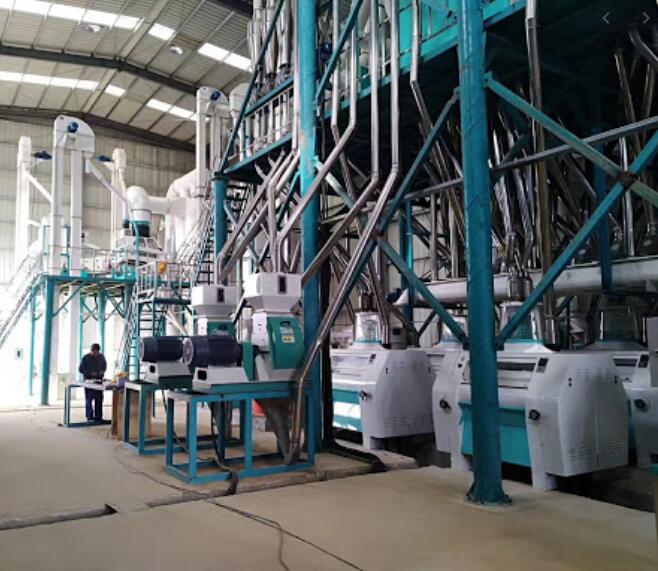 Corn Flour Production Factory
Actually, the quality and price exist all the time since the machinery is manufactured, and everyone want to build a corn flour mill factory with low cost. Just like any other commodity, corn flour mill price has the same characteristic: high quality means high price, but high price does not equal to high quality.(Related article: mini flour mill plant cost)
Why High Quality Corn Flour Mill Factory Price Is High?
As mentioned earlier, high quality corn flour mills usually is in high price. For the high quality corn flour mills, high quality components and raw materials cost more, meanwhile the advanced flour processing technology requires high quality equipment and technological power, which brings high production cost. (Read more: flour mill process)
There are many corn flour mill manufacturers on the market, which are designed with different components, raw materials, even with different flour processing technologies. And of course, there are some manufacturers or suppliers reduce the price of flour mills with the purpose "small profits but quick turnover". So that cost-effective flour mill exist exactly, which need the customers sharpen their eyes to find them. (See more: fully automatic flour packing machine)

Factors of Affecting Corn Flour Mill Factory Price
When equipping the machines of corn flour mill factory, high quality flour milling machine costs more, but the equipment like this has larger superiority than others, bringing you the much more profit, you can consider high quality machinery if you want to start corn flour mill factory as business. (Read more: flour mill control system)
Generally speaking, some big companies will put much more cost in the research and development corn flour machinery. The corn flour mill machinery which is reasercheed and designed through long time and high cost is easy to meet the requirement from customers better. While this kind equipment usually costs much than others. (Related article: flour mill factory design)
Except of the factors above, there are some objective factors, such as, supply and demand relations, market conditions and the geographical location of manufacturers. Thus, if you want to buy cost-effective corn flour milling machine with low price, you also need to consider these factors.

Top 3 of Our Hot Sale Flour Mill Plant
If you have interest in corn flour mill factory price, you can contact us freely.
   SEND ENQUIRY
We receive enquiries in English, Español (Spanish), Русский язык (Russian), Français (French) and العربية (Arabic). Our professional team will reply to you within one business day. Please feel FREE to contact us!